November 4, 2019 | By Techsauce Team
By Dr. John Millar, Chief Strategic Development Officer, Ananda Development Public Company Limited
For over three years, Ananda has been involved in the continual development of the tech ecosystem in Thailand. Thailand is the second largest economy in Southeast Asia.
Now let's look at our human resources, which will be a driving force for the development of our country. In one year, Thailand can produce more than 115,000 graduates. In the labor market, we have about 20 million people working across the country. Among those, over 1 million work in technology-related fields. Many startups open every year, but none are unicorns.
When I looked back at the cities that have succeeded in creating a tech ecosystem and have many awesome unicorn startup businesses like Silicon Valley Cambridge, I realized that the key to their success is education. However, what I see in Thailand now is that the support group for the tech ecosystem focuses on the end instead of the means. In other words, they act as a CVC (Corporate Venture Capital) where corporate funds are invested for startup businesses. Rather than paying attention to education, which is the key foundation for development, they only put in work on the business in order to gain profits for their companies. In the end, if the whole system is not strong enough to accommodate growth, the business may not be fruitful.
In addition, many people tend to travel abroad to explore new technology to be used in Thailand as we do not have one that meets our needs yet. However, if we develop a tech ecosystem that can create innovations ourselves, there will be no need to seek technology in other countries anymore.
Therefore, it is very important that we invest in education. A strong education system can help develop and expand businesses exponentially. Universities are a good starting point. We can come up with the curriculum that gears toward innovation and technology. By doing so, students who graduate will be well-equipped with ideas for innovating things that are beneficial for the workplace. This will eventually support the tech ecosystem and make companies able to spin off their businesses.
More importantly, if a university has no role in developing individuals who can create innovations in the future, companies may not be able to keep up with the changing needs of customers. Plus, there will be no new entrepreneurs as there is no solution that meets the customers' needs.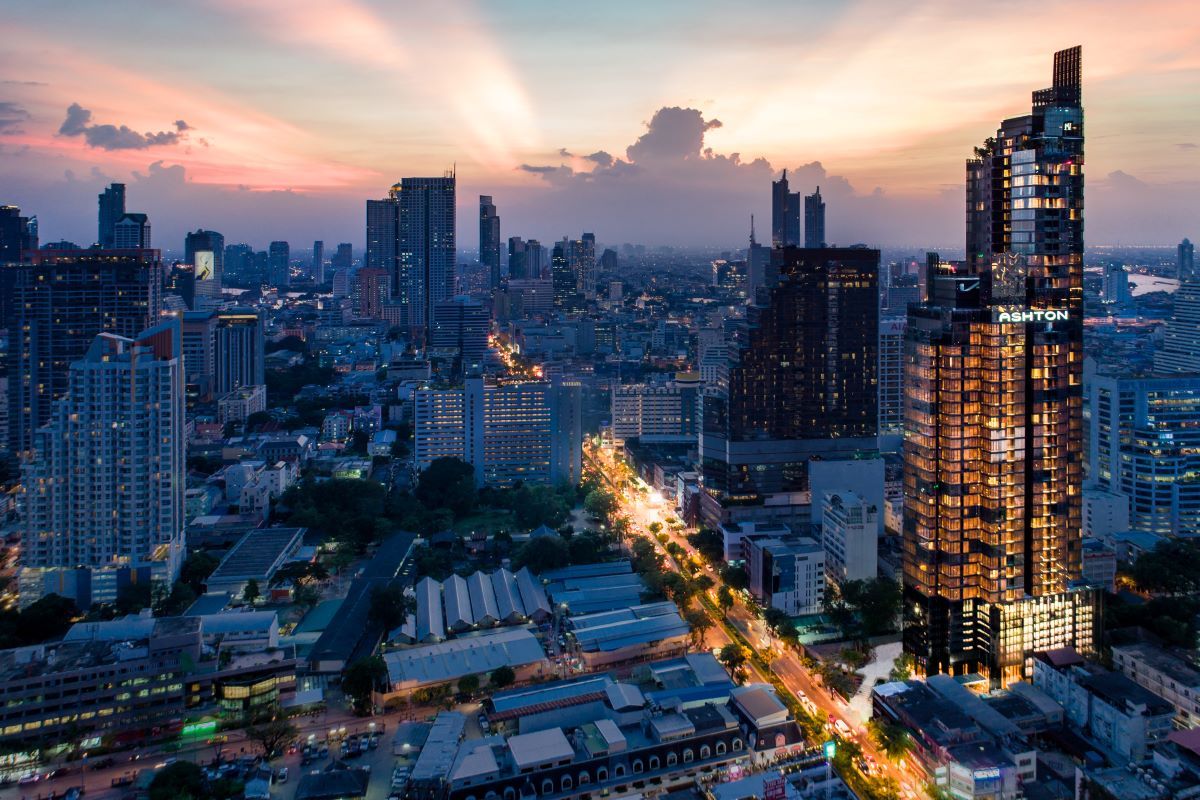 I will give you a clear analogy to show the significance of tech ecosystem development. The operative systems that drive any organization are like human body systems; 30% of the system is driven by technology which is like our brain and nervous system. The other 70% involves other supporting units, such as marketing, accounting, law, which can be compared to our blood vessels, and digestive system or respiratory system that help the body function for everyday living.
However, imagine what would happen if our brain and nervous system, which accounts for only 30% of the body systems, was not working. It could affect the other 70%. Even though we might still be alive, we would not be able to move or get rid of our body waste as usual. Then we would become a bedridden patient.
And this is the reason why Ananda, a real estate company, is involved in supporting the development of the tech ecosystem in Thailand rather than just positioning itself as a CVC who invests in a startup business and makes it grow only for profit's sake.
'Education,' the foundation of the country's development
As mentioned above, it is apparent that Ananda puts a priority on education. We have done many projects that support the education sector, resulting in many good things. We also think ahead about the long-term effect on Thai society.
In the Thai economic system, Ananda is considered only a small unit. Therefore, when we invest in something, we must make sure that what we do can affect the society at large by inspiring many people to think like we do. We may communicate with only 300 people, but we can spark the ideas of ​​3,000 more people.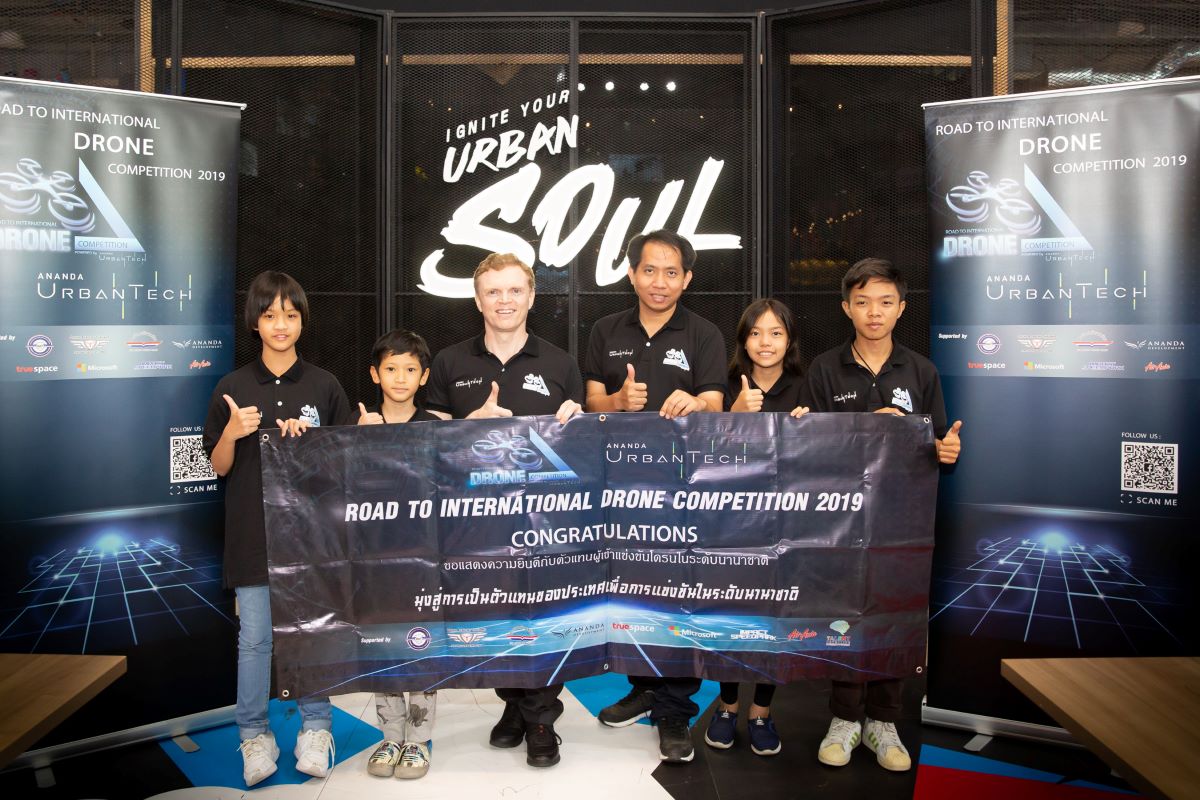 For example, when Ananda sponsors the Drone Academy and a world robot competition, its good relationship with the media helps increase the opportunity for Thai children to enter these competitions.
Many of you might have seen the news about a 13-year-old kid who won the international drone competition in Singapore. When this story became known to the public, it could inspire other Thai children to have a mindset that they can do that as well. Then, they will see that to be great at droning and become well-known in this field, we need to improve the education in the areas of aviation engineering, mechanical engineering, and computer engineering as well as coding and AI. In the future, these will become the technologies that play a very important role in developing our country.
In addition, Ananda strongly believes that providing this kind of support will make younger generations more interested and enthusiastic about technology, which will be a positive drive for the development and growth of Thailand in every aspect in the future.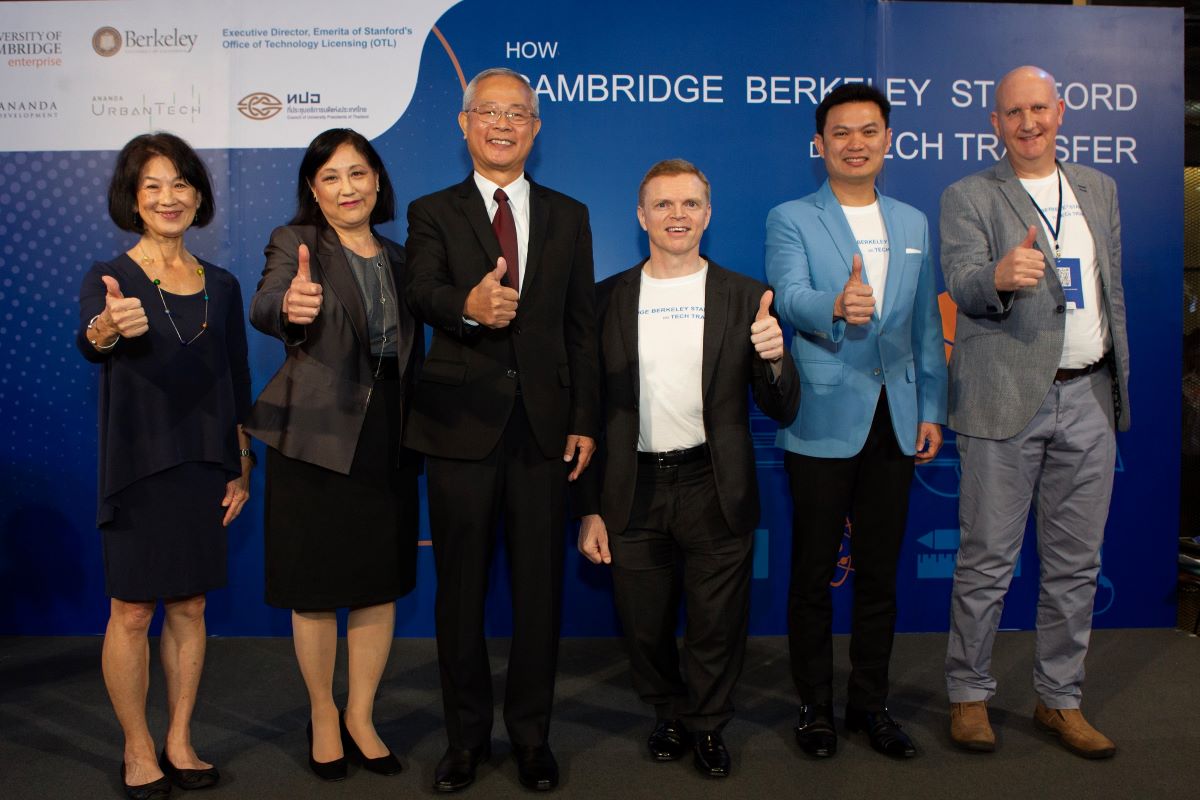 Another thing that Ananda has done is that we organized an event participated by 3 of the world's top universities: University of Cambridge, University of California, Berkeley and Stanford University, to work on a project called "How Cambridge Berkeley Stanford do Tech Transfer." It is an innovative technology seminar to enhance the quality of Thai education and create opportunities for new generations to access world-class knowledge that can be further developed in the future.
Therefore, what Ananda always takes into consideration when doing a project is how it can inspire and attract new generations to be more interested in technology. This is an important driving force for creating a strong tech ecosystem in Thailand.
"The foundation of education that is strong and meets the needs in the digital age society will enable a complete tech ecosystem in Thailand for further development and prosperity in the future."
Tech Ecosystem Opens up Opportunity for Startup Businesses
We try to reinforce the development of the tech ecosystem in Thailand by shifting our focus to the start, namely education, because it will open up more room for startups and small companies to grow into medium and large companies. This can boost economic growth in Thailand from having diverse businesses instead of a few big monopolists. It will clearly affect the overall image of the country.
One of the new job statistics that I found revealed that more than 40-80% of new jobs tend to occur in small companies. This is because large companies do not need to create any new job positions. Therefore, we believe that in the future there will be opportunities for technology-based startups and small companies to grow, depending on the education that is the foundation upon which it is formed.
In addition, a survey from the World Bank indicated that more than 72% of jobs in Thailand are likely to be replaced by robots. I think that if it actually happens, it will badly affect Thailand. If 72% of people lose their jobs, and as I said, big companies do not create many new jobs, the tech ecosystem will play a very important role to make small companies grow into medium and large sized companies. This is a crucial factor for the development of the country in the future.